How we help patients:
Chronic Care Management is a new program offered by Medicare to help those patients with two or more chronic conditions better manage their health. Upon enrolling in the program, you will be matched with a dedicated CareHarmony care coordinator. Under the guidance of your physician, your care coordinator will carefully monitor your health and provide personalized care for your chronic health conditions.
Your CareHarmony care team can help you by:
Creating a personalized care pathway that plans for your ongoing care to improve your health and wellness.
Coordinating with your entire care team, including giving family members and caregivers, to give you the best care possible.
Being there for you around the clock (24/7/365) to answer questions even when your doctor's office is closed.
Scheduling appointments and sharing medical records with your entire care team (primary care, specialists, hospital, therapy, etc.).
Assisting you with medication management.
Much, much more!
View FAQs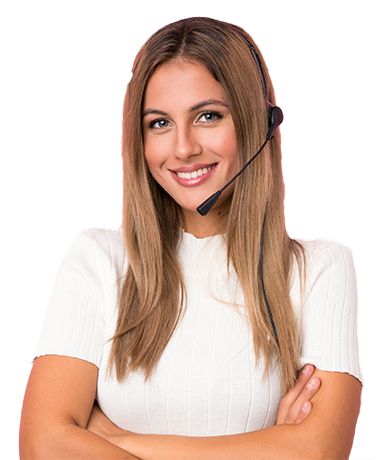 Frequently Asked Questions
Chronic Care Management is new, so chances are you have a lot of questions. Below are some of the most frequently asked questions we get.
Who is CareHarmony?
CareHarmony is a leading provider of Chronic Care Management services. We work with physicians and other healthcare organizations to help them augment care between office visits. We are an extension of the physician's practice, working hand-in-hand with your physician to ensure you receive the best possible care across all care settings.
What is Chronic Care Management?
Chronic Care Management is a care coordination program designed by Medicare to help patients better manage their chronic conditions. It was designed to give you greater support and access to care between office visits, even while at home.
Why should I enroll?
Chronic Care Management extends your care outside of the four walls of your physician's practice to help you maintain the best possible health. You will be matched with a dedicated care coordinator and have access to help 24/7. A care pathway will be created to plan for your ongoing care and better address all your health related issues. Your care coordinator will be there for you helping you navigate the healthcare system, including scheduling appointments, helping with refills, and answering lingering questions. Your care coordinator acts as an extension of your doctor and helps your doctor monitor and adjust your care accordingly.
What does this program cost?
The Chronic Care Management program is no-cost for many Medicare patients that have secondary insurance. For those not covered by their secondary insurance, CCM would, like all other Medicare programs, be subject to a modest monthly copay (typically around $10-12 per month) as well as your deductible. If you are unsure about your insurance coverage, please speak directly to your doctor or practice staff.
How do I enroll?
Chronic Care Management is not offered by every medical practice. If your practice has not offered you this program, contact us, and we will look into it for you. If your practice is offering Chronic Care Management, simply schedule a appointment for a check-up or annual wellness visit and your provider will walk you through the program. To enroll you complete a simple, one-page consent form at your doctor's office that covers the details of the program.
Who is eligible to enroll?
To be eligible for the Chronic Care Management program you must be a Medicare beneficiary (Medicaid in some states) and have multiple (two or more) chronic conditions expected to last at least 12 months, or until end of life. If you are unsure if your conditions qualify contact your primary care provider and they will be able to assist you further.
Do I have to be a Medicare member?
This depends on where you are located. While the Medicare program is offered across the nation, some states are also offering Chronic Care Management (CCM) through Medicaid. Many Medicare Advantage plans also cover CCM. Please check with your primary care provider for more details.
Can I join if I'm on a Medicare Advantage plan?
Some Medicare Advantage plans cover this program as they realize how much it benefits patients. Unfortunately, others do not. You can contact your doctor or your insurance carriers to find out more details.
How do I opt-out of the program?
With Chronic Care Management, there is no long-term commitment. You may opt out any time by notifying CareHarmony via phone. After filling out a form, you will be unenrolled at the end of the current month.
What are your hours?
For enrolled patients, we are available to you 24/7/365.  Never hesitate to reach out, we are always here for you and have direct access to your doctor and the rest of the practice.