Overcoming the

Social Determinants of Health
Leveraging data from proprietary patient assessments, our analytics engine identifies the patient's "social risk." With the aid of community-based organizations, CareHarmony's clinical teams implement targeted interventions to knock down social barriers, resulting in a reduction of avoidable admissions or readmissions, improved compliance, and overall healthier and happier patients.
Let's Chat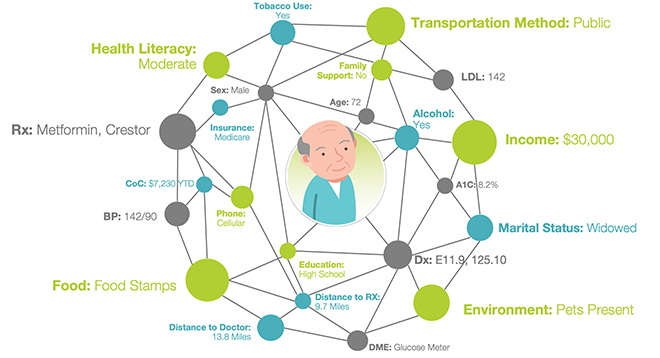 What to know more? Request of SDOH Data Sheet!
Request SDOH Data Sheet
Tell us a little bit about you...