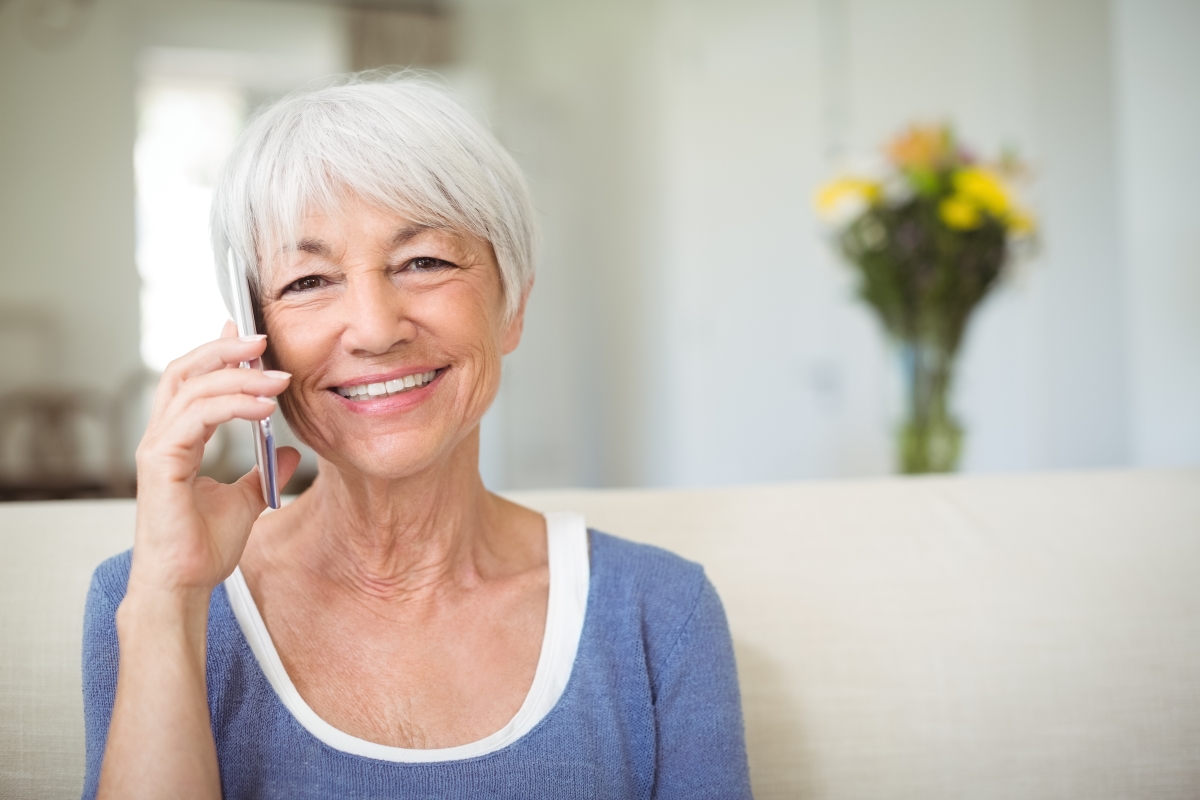 Successful Chronic Care Management has Many Components
Chronic Care Management (CCM) using CPT 99490 offers Medicare patients the benefits of continuous supportive care. All patients participating in Chronic Care Management with billing code 99490, should receive at least the necessary requirements of 20 minutes per month of telephonic communication geared towards patient-involved improvement of their health. When initially enrolled into Chronic Care Management, patients should be assessed for how well they are managing their care at home.  Below are 3 patient support services critical to rendering a quality CCM program:
Self-Management
Chronic Care Management (CPT 99490) enables patients to make good choices and better sustain healthy behaviors to improve self-management of chronic illnesses. Educating patients regarding risks, symptoms, and goals are all in the scope of practice for a care coordinator who communicates with patients that have consented to Chronic Care Management. Below is a disguised case example of how Chronic Care Management improves self-management of a patient's chronic condition.
A 72 year old, male, who has been experiencing occasional shortness of breath and bilateral edematous feet has not been remembering to take his Lisinopril. During a monthly call to the patient, the CCM care coordinator addresses how this patient is managing his hypertension. For example, a few of the topics that a skilled CCM care coordinator discussed with the patient would be:
What is an abnormal/normal blood pressure reading?
What happens if I poorly manage my Hypertension?
How do I use a blood pressure monitor correctly?
Are there any symptoms I should recognize to notify my MD of?
Why is a low-salt diet and exercise important?
Post communication with a compassionate member of his Chronic Care Management team, the patient begins to walk daily after obtaining consent from his provider, checking his blood pressure regularly, and avoiding salt intake. At his next visit with his primary care provider, his blood pressure is 122/78, his edema is no longer present, and he is encouraged by his provider to keep up the good work. Self-management goes a long way with Chronic Care Management (CPT 99490).
Medication Management
Without Chronic Care Management, medication non-adherence contributes to deteriorating symptoms, worsens overall disease progression, and leads to unnecessary hospitalization and higher health care costs. Fostering highly activated CCM patients can improve medication adherence (1). A coordinator specializing in Chronic Care Management will be sure to ask enrolled CCM patients the following questions:
Is the cost of your medications preventing compliance to physician orders?
What are the routine ways medications are administered?
Are all medications taken as directed?
Do you ever miss doses of your medications? How often?
Are you taking every medication your doctor has prescribed for you?
What potential side effects cause you concern?
Most estimates suggest that only 50% of patients with diabetes or other conditions take their medication regularly (1). A competent Care coordinator will assess in detail at minimum, 4 key components of medication adherence:
Correct medication
Medication literacy
Right time
Right dose
Referrals
Effective communication between primary care physicians (PCPs) and specialists regarding patient referrals and consultations is necessary for coordinated care with Chronic Care Management (2). Approximately one-quarter of U.S. patients reported that the results and records from one provider did not reach another provider in time for their appointment (3). Providing and relaying necessary information among providers should be completed with Chronic Care Management, which eliminates delayed processing and decreased patient compliance.
Studies have found that 25 to 50 percent of referring physicians did not know whether their patients had actually seen the specialist to which they were referred and that physicians both overestimated and underestimated the number of referrals completed (3). Poor referral tracking leads to inappropriate re-referrals, inefficient care, worse patient satisfaction, and malpractice lawsuits (3). All of which can be prevented with effective Chronic Care Management offered with CPT billing code 99490. After notification from a patient or electronic medical record about a specialist referral, a diligent care coordinator should address the status of the referral and assist by ensuring that all pertinent information be provided to the requesting providers.
Effective Chronic Care Coordination
These three components of successful Chronic Care Management are the backbone for anyone providing care coordination services. First, patients should be encouraged to practice self-management. Care coordinators provide the means and the support to empower patients to create and maintain good healthcare habits. Second, having multiple prescribing physicians and more than two chronic illnesses can mean a wide variety of medications. It is imperative that care coordinators provide medication reconciliation and help patients with adherence. Often, this can be accomplished through reminders, assisting with refills, or finding assistance with costs. Third, multiple physicians can also mean multiple referrals and appointments. Care Coordinators are there to assist patients and their providers keep organized. These three tasks are essential to Chronic Care Management and form the basis for any successful program.
References
Katherine Mackey. Impact of the Chronic Care Model on Medication Adherence When Patients Perceive Cost as a Barrier. Primary Care Diabetes. [Online] US National Library of Medicine, July 2012. [Cited: August 08, 2016.] https://www.ncbi.nlm.nih.gov/pmc/articles/PMC3558316.
Ann S. O'malley, MD, MPH; James D. Reschovsky, PhD. JAMA Internal Medicine. Referral and Consultation Communication Between Primary Care and Specialist Physicians: Finding Common Ground. [Online] Silverchair Information Systems, June 5, 2010. [Cited: August 08, 2016.] https://archinte.jamanetwork.com/article.aspx?articleid=226367&resultclick=1.
Ateev Mehrotra, Christopher B Forrest, Caroline Y Lin. Dropping the Baton: Specialty Referrals in the United States. The Milbank Quarterly. [Online] Blackwell Publishing Inc, March 2011. [Cited: August 08, 2016.] https://www.ncbi.nlm.nih.gov/pmc/articles/PMC3160594/ .